Lea-Ann Germinder of Good News for Pets delivers sage advice on failure, and the rewards of reverse mentoring. Click here to view!
Enjoy this week's leader profile — Mary Ann Ruud of Raised Rights Pets!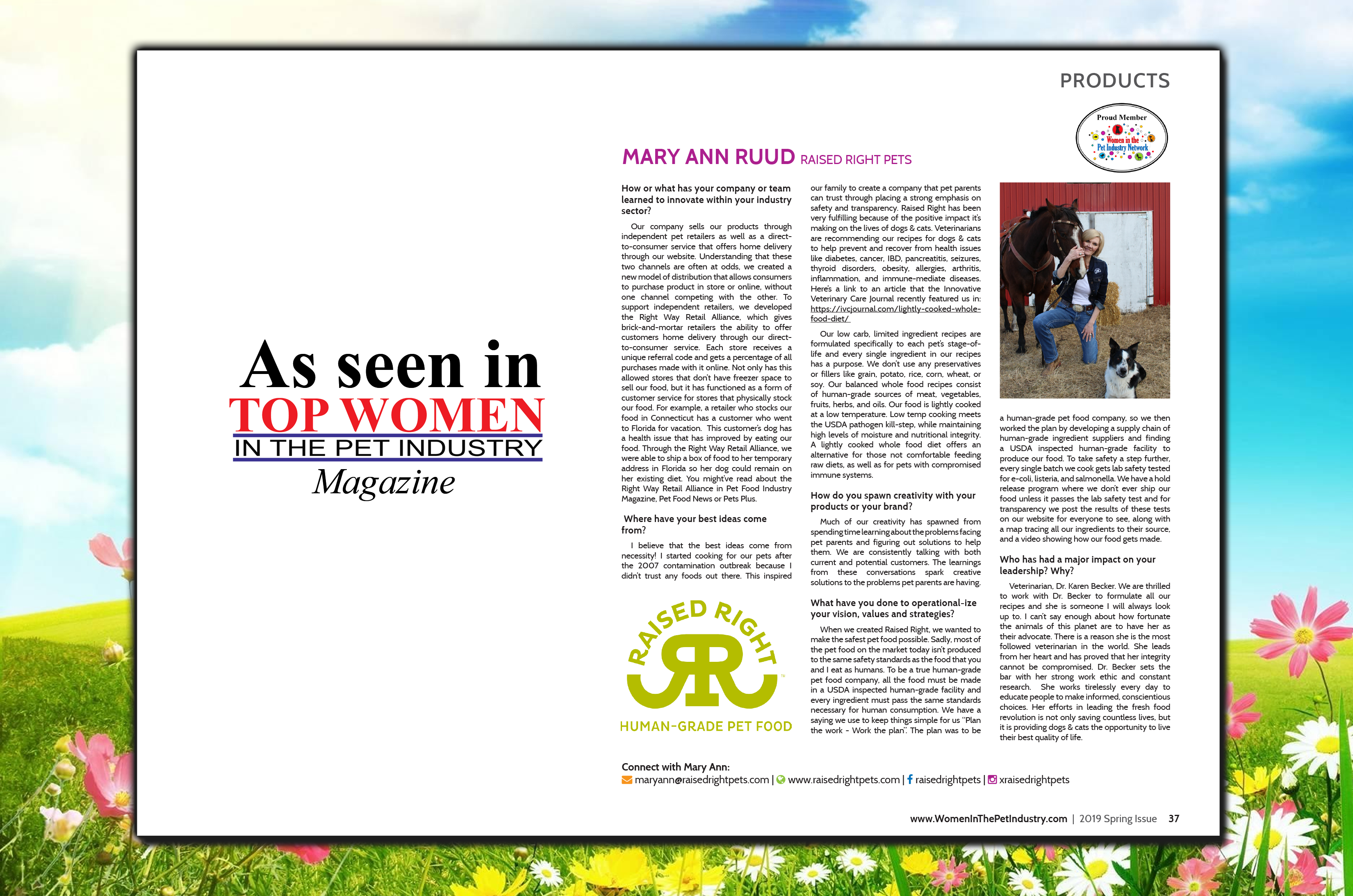 Did you know the Winter edition of Top Women in the Pet Industry Magazine is now open? Click to be seen in the Winter issue. Find out more here.
If you have ever thought about taking ownership of your own leadership – Schedule a Discovery Session with Shawna.
Calendly Link-Discovery Session w/ Shawna Schuh

Please share this post with those in your life that you feel would benefit
from "Starting Their Week Well" each Monday.
Follow on: Facebook  |  Twitter  |  Instagram  |  Pinterest  |LinkedIn